In Memoriam Prof. Kesav Nori
In-Memoriam

Prof. Kesav Vithal Nori, 1945 - 2021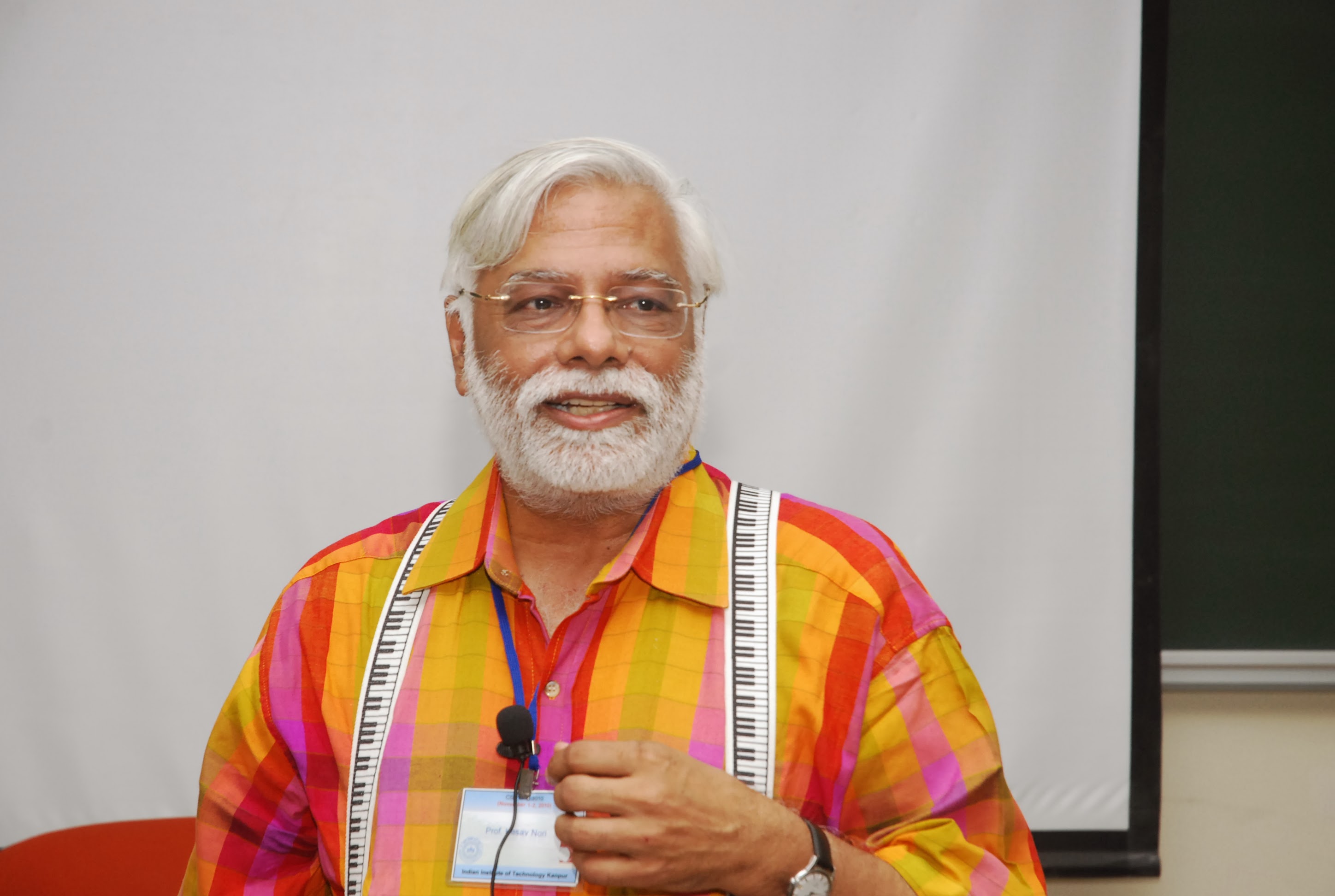 Professor Kesav Nori was born on 13th December, 1945. He completed his Bachelor of Technology (BTech) degree in Electrical Engineering from IIT Bombay in 1967 and his Master of Technology (MTech) degree from IIT Kanpur in 1970. He was supervised by Professor V. Rajaraman for his MTech thesis. His MTech thesis titled "A Critical Study of Computer System Performance Evaluation" focused on developing methodologies to benchmark different computers. This problem was of high relevance to IIT Kanpur at the time Professor Nori was working on his thesis because the Computer Center was planning to procure a number of computers; it was important to understand which computers would be better. His thesis developed simulation models to compare different computers based on different goals and metrics.
After completing his MTech, Professor Nori joined TIFR as a Research Scientist. While at TIFR, he helped develop a FORTRAN compiler and an assembler for the ECIL TDC 316 computer, which was designed after the PDP-11. He also contributed to the design of the operating system of an air defense system. During this time, he developed an interest toward structured programming and the problem of proving a compiler correct. In 1974, he visited ETH Zurich and interacted with Professors Dijkstra, Hoare, and Wirth. During this interaction, his interest in proving compiler correctness intensified and he exchanged his ideas with Professors Dijkstra, Hoare, and Wirth.
In 1978, Professor Nori joined IIT Kanpur as a faculty member in the Computer Science Program. Later in 1980, he joined the faculty of the newly established Computer Science Department of IIT Kanpur. During his short stay at IIT Kanpur, Professor Nori restructured the first course on programming. He introduced Pascal programming in this course, in addition to having a few lectures on FORTRAN programming to satisfy the need of the Science and Engineering disciplines. He also taught this course to the first undergraduate batch of Computer Science at IIT Kanpur. Additionally, he supervised numerous MTech theses related to programming language design and implementation during his stay at IIT Kanpur. Also, during this time, Professor Nori played a role in getting the annual conference on Foundations of Software Technology and Theoretical Computer Science (FSTTCS) started. In 1981, he left IIT Kanpur and spent two years at the Carnegie Mellon University working on the Production Quality Compiler Compiler (PQCC) project.
After returning from USA in 1983, Professor Nori joined TRDDC. Since then he has been associated with TCS and rose to the position of the Executive Director. While at TCS he contributed immensely to the language translation technology, retargetable compilers, and foundation of software systems. During the Y2K switch, he developed tools that increased the productivity within TCS by many folds. In 2003, he moved to Hyderabad from Pune to start a TCS research center in Hyderabad. In 2009, he received the recognition of being appointed a Distinguished Professor by IIIT Hyderabad. Professor Nori left for his heavenly abode on 29th May 2021.
Many of Professor Nori's students and colleagues remember him as a friendly mentor who could infuse tremendous enthusiasm in anyone who interacted with him. Outside his professional life, he was a great lover of comics and his origami skills were well-known in the circle of his friends and colleagues.
The academia and industry have lost a great visionary, a technology enthusiast, a passionate teacher, a caring mentor, and above all, a wonderful human being. We pray for the departed soul. May the Almighty give enough strength to the family, friends, and colleagues of Professor Nori to bear this irreparable loss.
Fond memories shared by friends and colleagues of Prof. Kesav Nori
The following photos were generously shared by friends and colleagues.
Run from IIT Kanpur to Bithoor, 1980: Nori with the pack, running from IIT Kanpur to Bithoor and back (as a practice for the Kanpur to Lucknow run). He is at the front and center of the pack in both pictures, despite being the oldest person in the group. [Photo courtesy of Amrit Yegnanarayan (running on the right side of the pack)]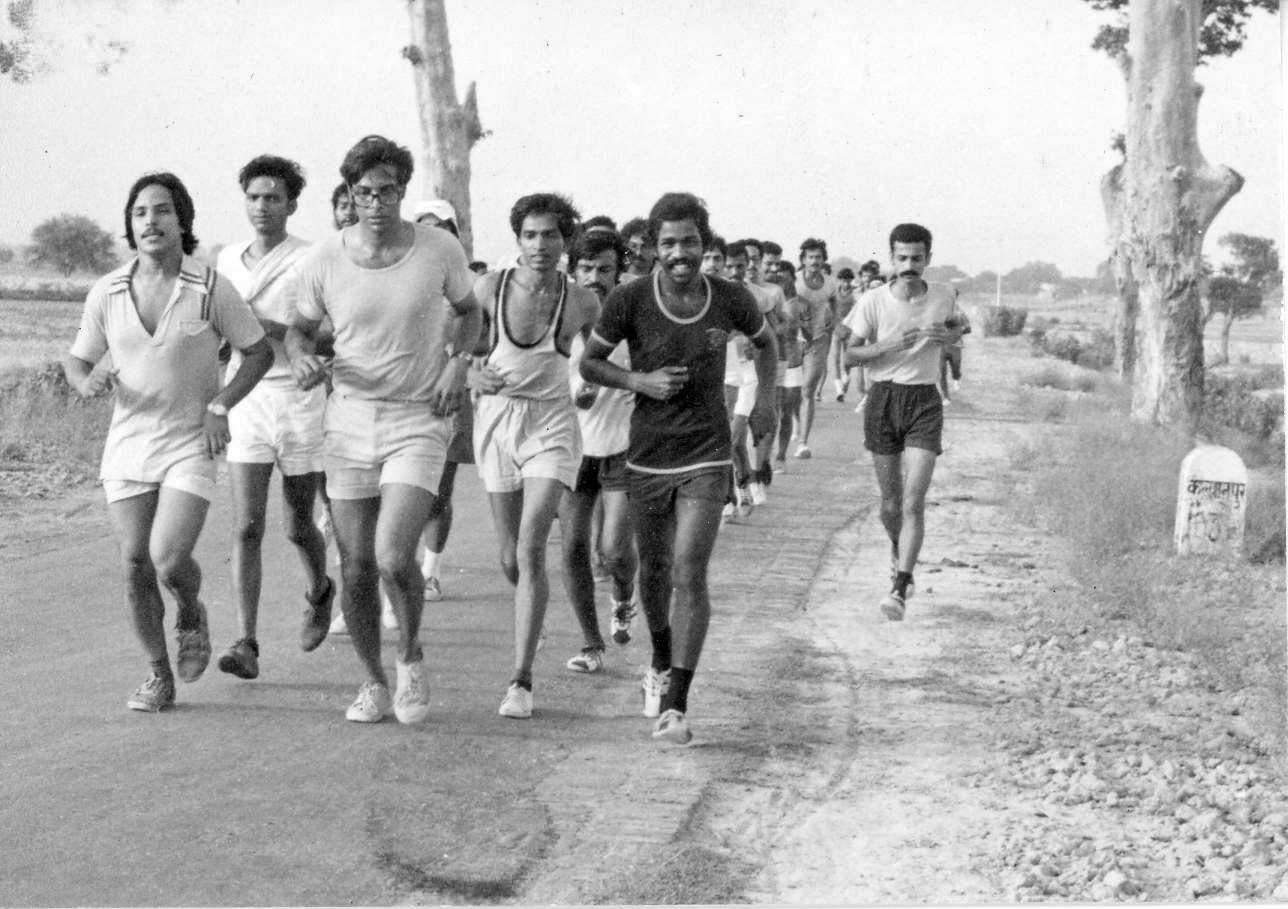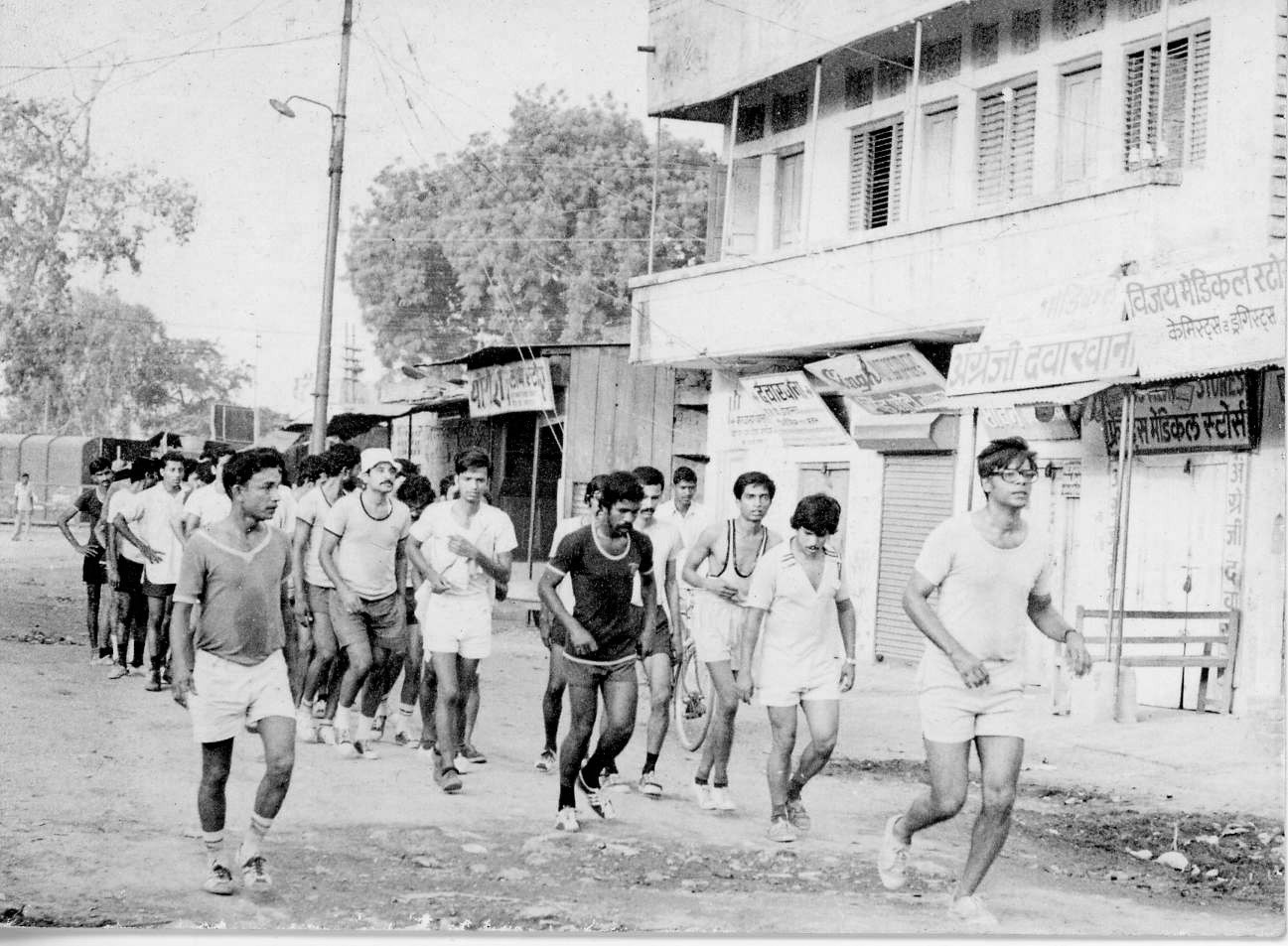 After running 14 KM: Chai with students at Bithoor, Kanpur.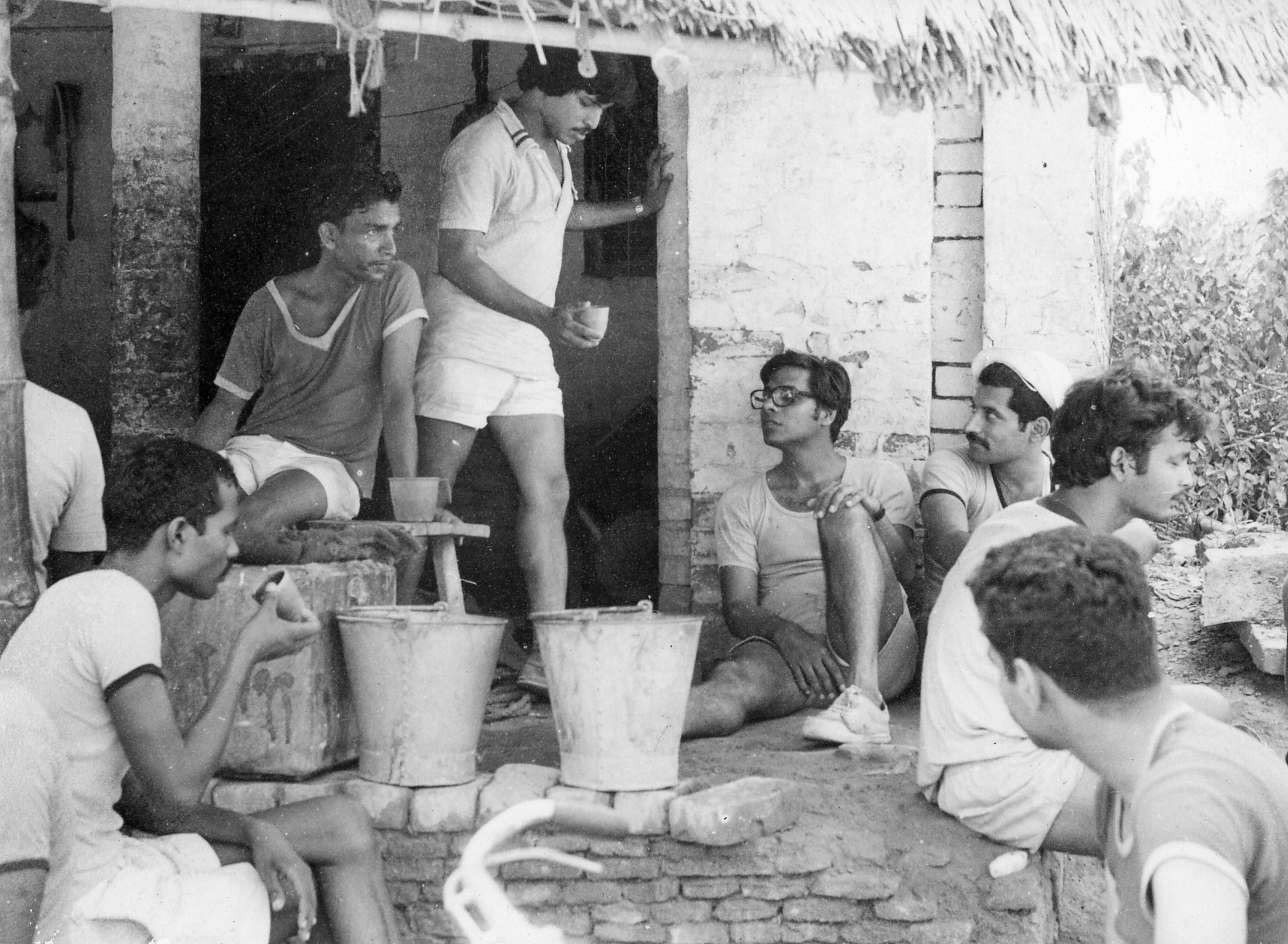 With Professor Somenath Biswas in CSE Dept., IIT Kanpur (2010)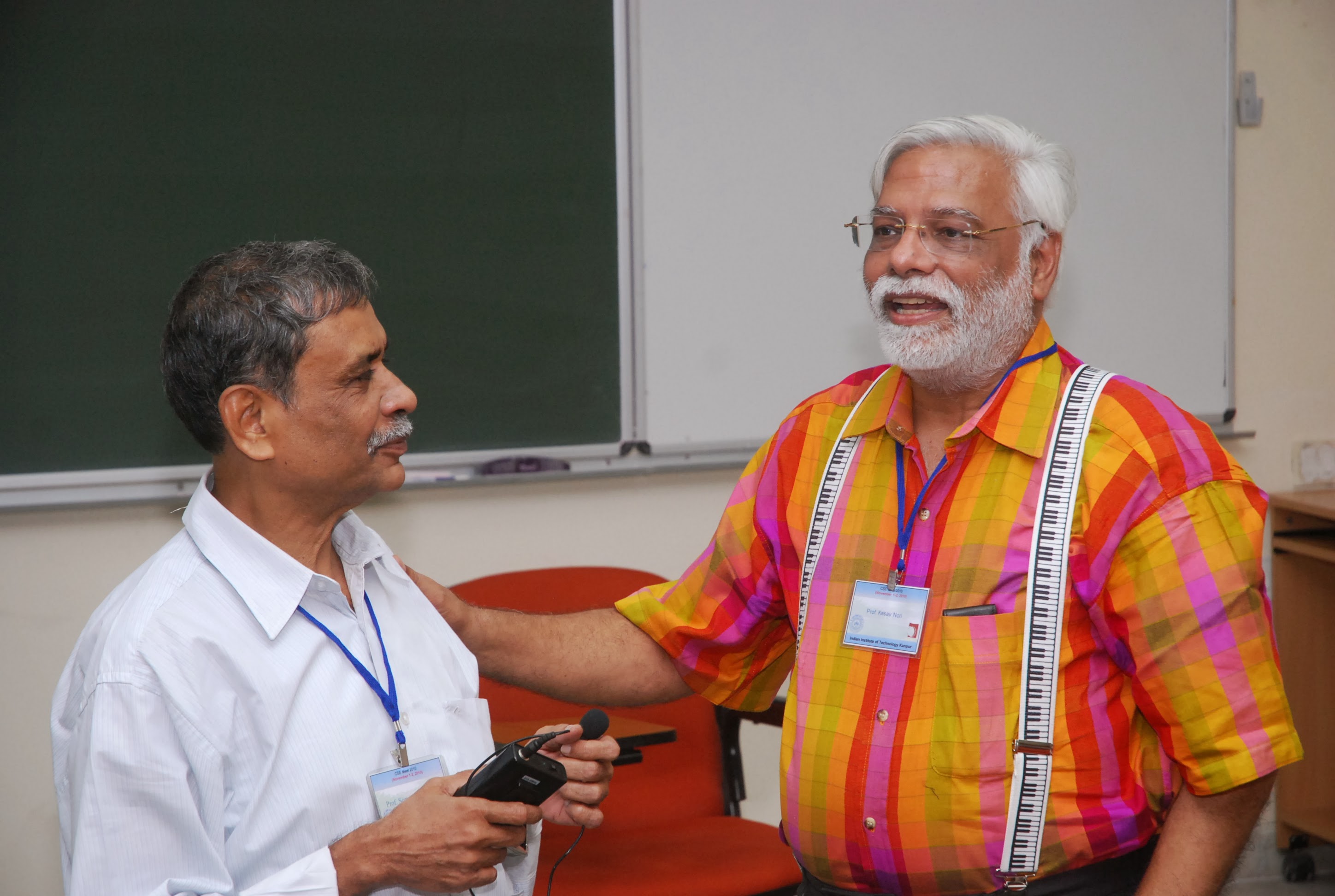 With PhD students of CSE, IIT Kanpur (2010)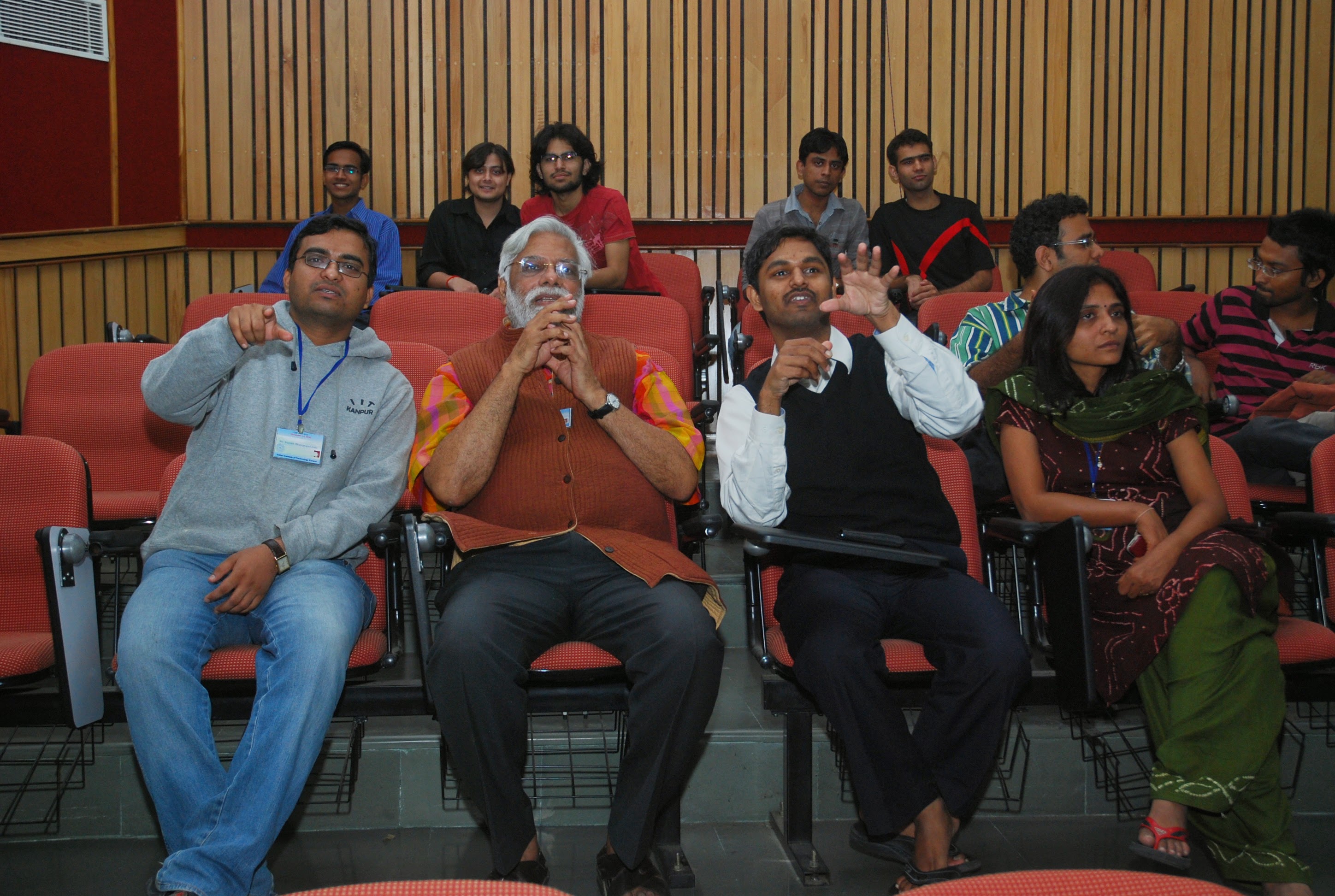 In CSE Dept., IIT Kanpur (2010)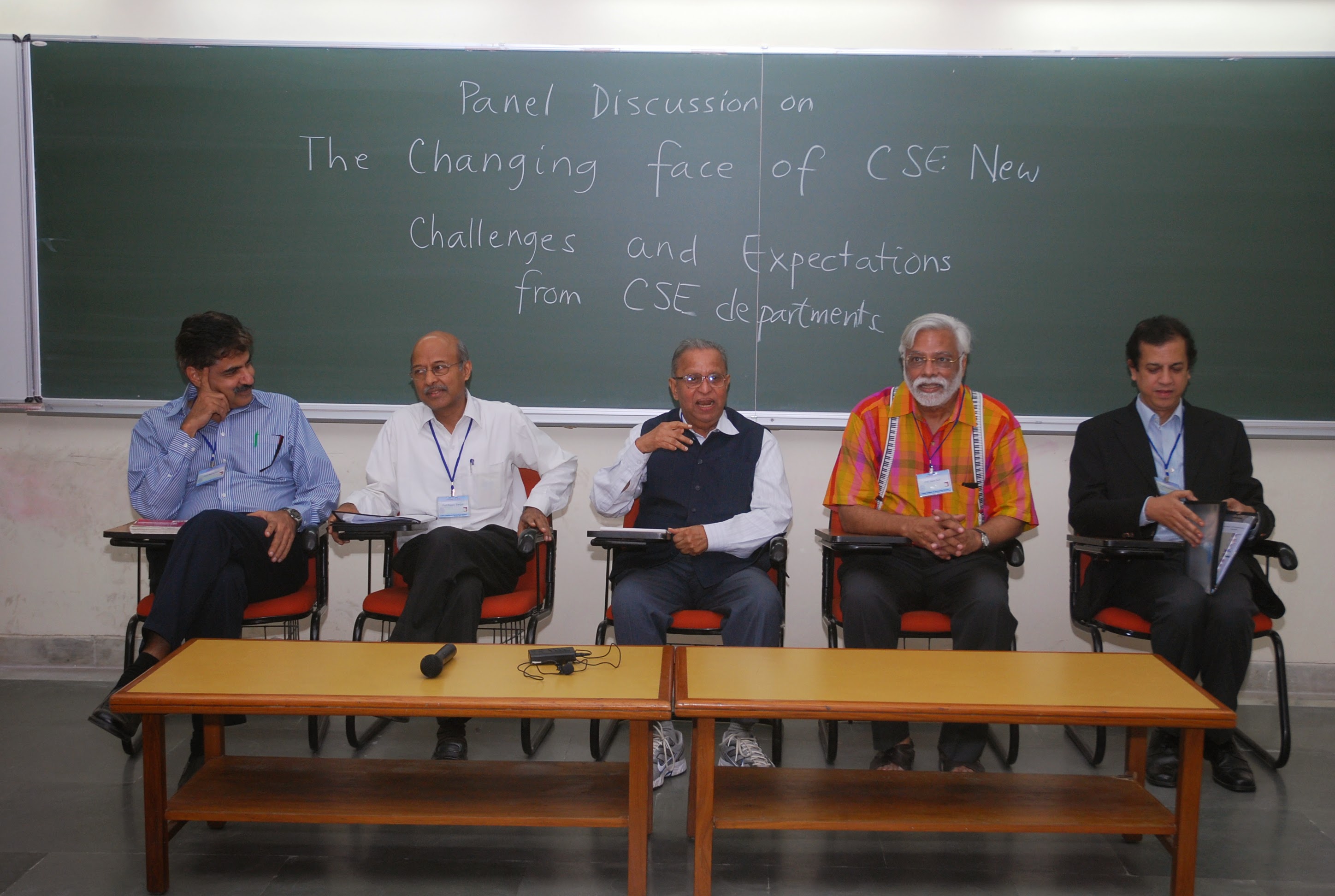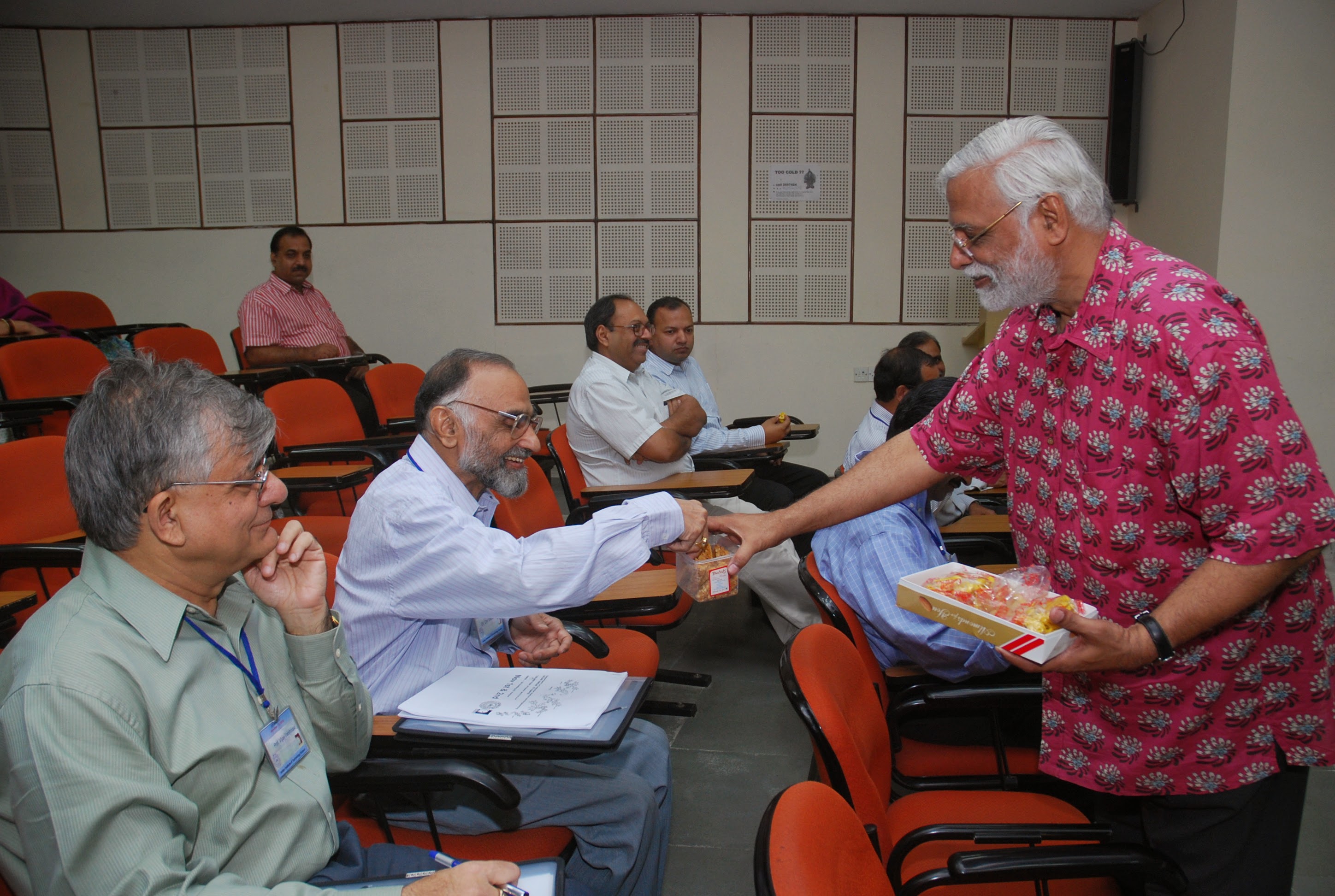 With Professor Hari V Sahasrabuddhe in Savitribai Phule Pune University (2018)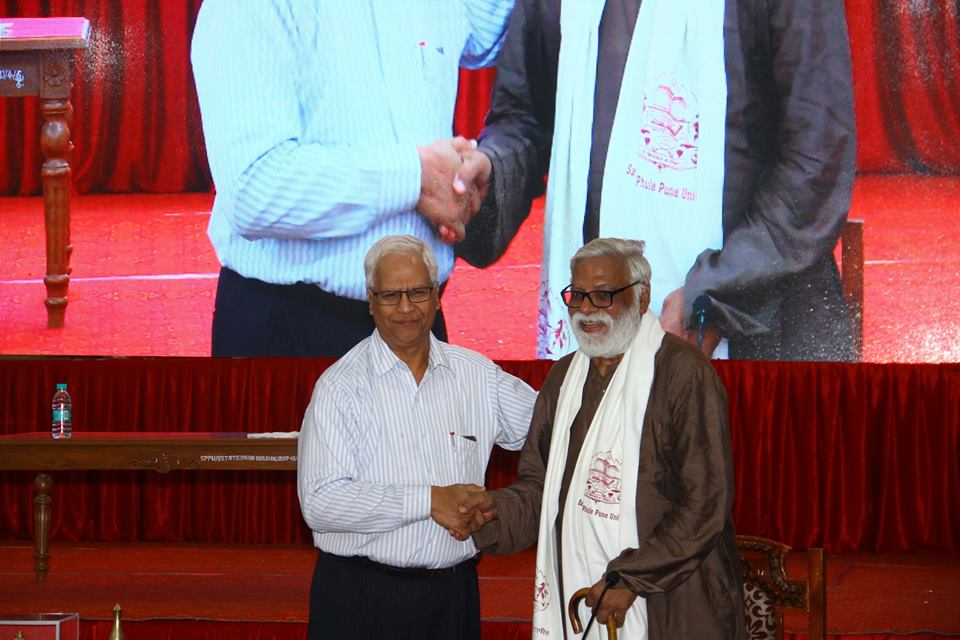 In Savitribai Phule Pune University (2018)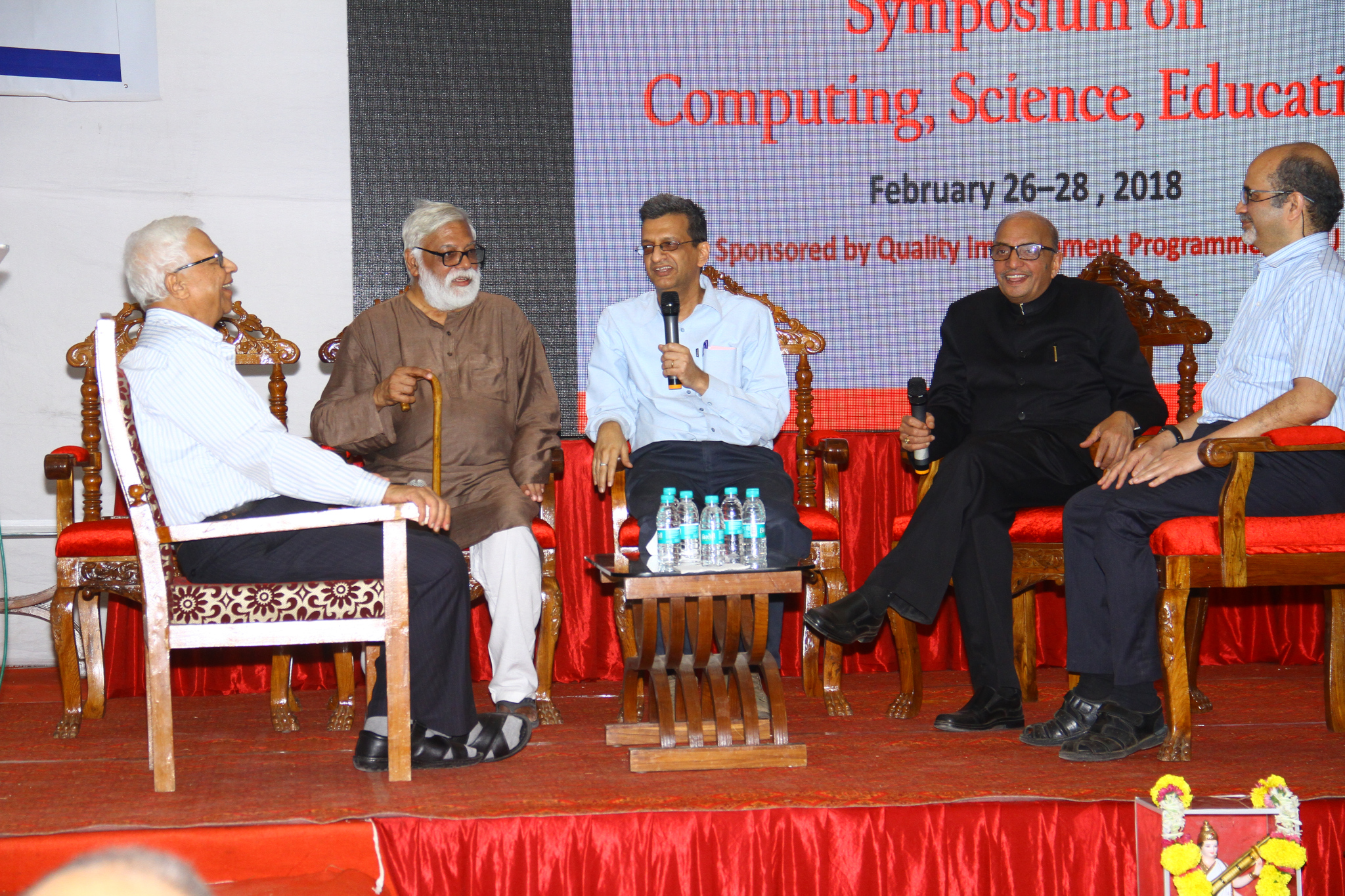 With Mrs. Preeti Malhotra (sitting on the right of Professor Nori) and Mrs. Lakshmi Nori (standing on the left of Professor Nori) in Hyderabad (2020)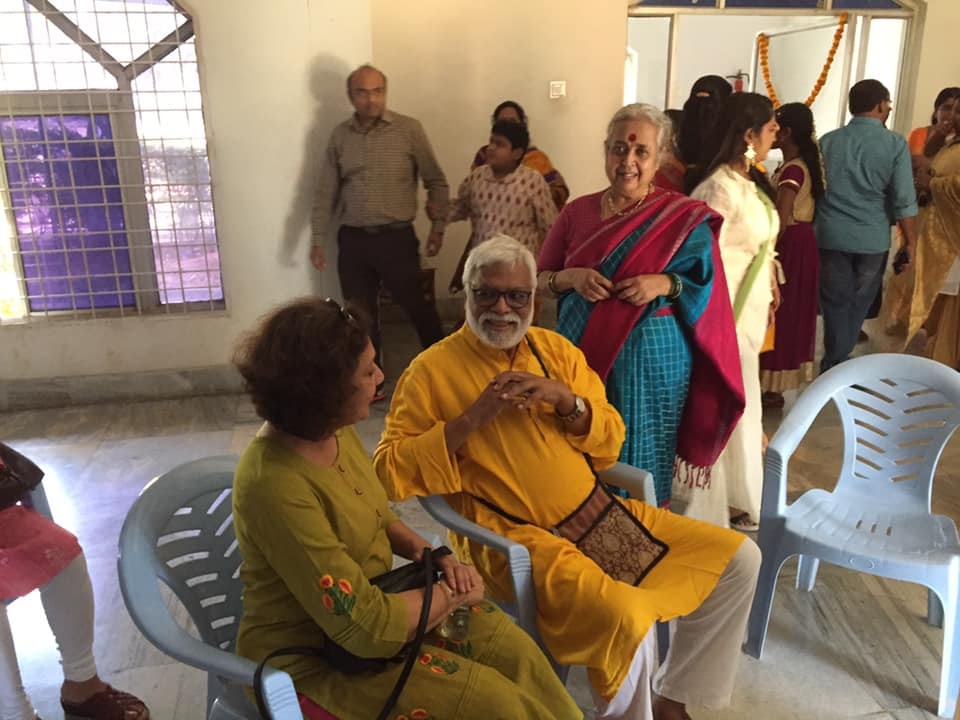 Reminiscences
M. S. Krishnamoorthy (Ph.D., EE, IIT Kanpur, 1976)
I became good friends with Nori in 1974 - we had a long walk - sharing our personal struggles. He may have a tough exterior self, but he is genuinely nice and helpful. He was one of the reasons I could attend the winter school in TIFR in 1976.
More importantly, I was able to spend some time with my father during December 1976 and early January 1977. My father passed away soon after that in the middle of January 1977.
Nori came to IIT Kanpur in 1977 or 1978. We were colleagues in Computer Science. Nori was exceptionally witty and sharp. IIT Bombay graduates were legends at IIT Kanpur especially in CS (Hari Sahasrabuddhe and Kesav set the standards). Nori lived in an upstairs apartment - we used to call that a pad - He is extremely popular with students - with his wit, easy way of explaining things, Nori had a big reputation of being the author of the first compiler for Pascal - using P-code (He wrote a technical report from ETH Zurich which was referred a lot by compiler designers).
Nori and I attended a French class at IIT Kanpur. Nori was the star student in that class. His taste in music, furniture and books are also awe inspiring. He used to make pesarattu for many of the students and I had my first pesarattu in Nori's place. Nori was adept with his hands. He used to make complicated origami models with ease. Some of his origami models used to hang in SAC (Student Activity Center). He used to run origami sessions for a few of us. We renamed origami to Norigami!
Nori came to RPI to give a talk. He and his colleague came to our house for dinner. We even played Table Tennis that day. He was a very good TT Player too. I met him last in 2006 in India.
Two years back, I called and chatted with him. We exchanged a few emails after that.
When I came to this country Nori presented me with a book (on Domino Tilings) and a nice fall jacket. I lost the fall jacket during a conference and gave his Domino's book to our math club advisor (due to downsizing).
Nori came from an illustrious family with high achievers. He used to joke that his father named his sons after Sandhya vandanam āchamanaḥ ōṃ āchamya, ōṃ kēśavāya svāhā, ōṃ nārāyaṇāya svāhā, ōṃ mādhavāya svāhā (iti trirāchamya), ōṃ gōvindāya namaḥ (pāṇī mārjayitvā), ōṃ viṣṇavē namaḥ,ōṃ madhusūdanāya namaḥ (ōṣṭhau mārjayitvā),ōṃ trivikramāya namaḥ, ōṃ vāmanāya namaḥ (śirasi jalaṃ prōkṣya) ōṃ śrīdharāya namaḥ,ōṃ hṛṣīkēśāya namaḥ (vāmahaste jalaṃ prōkṣya), ōṃ padmanābhāya namaḥ (pādayōḥ jalaṃ prōkṣya) ōṃ dāmōdarāya namaḥ (śirasi jalaṃ prōkṣya)
Om Shanti Nori. Thanks for all the things you taught me.
R. Raghuram (IIT Kanpur, 1977-1988, EE Dept.)
I was very close to Kesav Nori (or Nori as we called him) during his days at IIT-Kanpur, especially during the period he lived across from my house. This was during the early 1980s. We both had Type-III quarters facing each other and it seemed like I spent most of my time at his house. His house/apartment was the most popular place on campus, and we referred to it as the pad. There were always students in his house, UGs, PGs, Ph.D. students and some faculty members like me. He was the most generous person I knew, and I ate at his house for the time he lived across. Anybody was welcome to come there for dinner and it seemed like everybody had a key to his house. He used to have a cook, Mohan Lal, and would leave a note for him every day as to how many people to cook for. If you needed to have dinner at his house all you had to do was increase the number in the note for the cook. Nothing was too good for his students. If you did your B. Tech project with him, he treated you to a meal at Kwality's the best (and only?) restaurant in Kanpur.
It is hard to find a more gifted and accomplished person. Athletically, he could run a 5-minute mile, beat the tennis champ at tennis, the TT champ at TT, etc. He had exquisite taste in music, both Carnatic and Hindustani, and a fantastic collection of records we all listened to. His knowledge of the English language was unparalleled and so was his expression. He was one of the few people who could do the Statesman Crossword which came from the Times. Above all, of course, he was a Computer Science academic par excellence with a vision far ahead of his time. What was remarkable was that he could come down to the level of debugging a UG student's Pascal program as easily as give advice to a Ph.D. student. Reading a magnetic tape in EBCDIC format (or whatever) was complicated in those days and he did this for me when others were struggling to do so. Not to mention his origami skills referred to by many people.
I personally owe a lot to Nori. After he joined TRDDC he invited me there to see if we could do something in EDA. I happened to move to Bombay in 1979-80 to the building his brother Vasudev Nori lived in - needless to say this was such a great help to me. I got to meet and know a lot of students at his place (such as Rajeev Motwani). Many of them are still in touch with me here in the Bay Area. I was really thrilled to have him visit me here in San Jose about 10 years ago.
There are other accomplished, classy people in this world. What set Nori apart was that he was the kindest, most helpful person you could think of. He had every right to be a snob, but that was the last thing he was. It is very hard to find a person so accomplished but still so tolerant of deficiencies in others and willing to help them. I guess God too wanted his company and took him away from us.
Somenath Biswas (Ph.D., CSE, IIT Kanpur, 1980 and former faculty member of CSE, IIT Kanpur)
Kesav Nori meant so much to so many of us - it's rare to find someone as generous and caring as 'Nori saab'- as we would fondly address him. He did his MTech in IIT Kanpur and I guess his love of computing started then at IITK. Many have mentioned how artistic was his programming, and what a brilliant teacher he was. He came back to IITK as a CSE faculty member in late 1970's, I was a PhD student then at IITK and had the good fortune of doing a course on semantics taught by Nori saab. The high point of the course for me was reading the handwritten notes by Dana Scott on denotational semantics, a rare gem that Saab had in his collection. I feel that his brilliance in teaching came again from his generosity and his caring nature—he wanted to share every last bit of his knowledge and thoughts with the students in his course, and cared for his students so much that he did everything that he could so that his students attain the same level of competence that he himself had.
In his presence I would always feel like a child with his elder brother who would take care of all your worries—he exuded that much of love and care. This feeling of mine about him did not diminish even when I met him last, when I must have been sixty two or so!
M. N. Muralidharan (Ph.D., CSE, IIT Kanpur, 1983)
Friends, I want to share below some fond memories I have of Kesav Nori.
Kesav - A Great Teacher:
Whatever knowledge I had about data types, abstract data types, Pascal Language, and Semantics of Programming Languages, I owe it all to Nori Sahb. He was never impatient if you ask a question again after he explained something once. He never minded explaining things again because he wanted to make sure we understand the concepts correctly and clearly. Learning many things related to CS never stopped just with IIT Kanpur. In 1983 as I was teaching at Univ of Kentucky, I did not understand completely the LR parsing techniques. When I talked to him about that, he immediately referred me to ACM Computing Surveys article on the subject, which was much simpler to read and understand than what was in the textbooks of that time. He was always a great source of references for many of us those days.
He not only promoted Structured Programming and Structured Software Development, he always believed in structured way of learning things in general. I had the experience of this when I bought his car in Summer of 1983. When he came to Kentucky to give the car to me, we had few hours before his flight back to Pittsburgh. His was a stick shift car and I did not know how to drive stick shift. He took me to the parking lot of the Univ Football stadium and said 'Murali, there is a structured way of learning to drive' and showed me how to upshift and downshift at what speeds.
While in Kanpur, Kesav has been active in many international working groups on Prog Languages and Software Engg. He will not only share technical aspects in CS, but also tell us about the famous Computer Scientists of that time, E. W. Dijkstra, N. Wirth, Don Knuth, C. A. R. Hoare etc. as he had met them in many meetings over the years. I remember the following joke he said about N. Wirth, founder of Pascal Language. In US people pronounced his name as 'Worth'. So he was called by value in US and called by name everywhere else! Call by Name and Call by Value are two ways of passing parameters to a procedure in Pascal.
Kesav - the Friend:
Kesav was a visiting faculty in CS dept at CMU in Pittsburgh in 1982 when I came in Jan that year to Argonne National Lab in Chicago on a postdoctoral appointment. He knew that I did not know driving and would need some help for basic necessities like grocery shopping etc. Without me asking for help, he gave his cousin's contact information to me (who lived in Chicago not very far from the lab) and asked me to contact him for any help. His cousin helped me a lot. I used to tag along with him on the weekends when he went for grocery shopping. Nori is one of those kind of people who would not wait for people to ask for help, when they notice one needs help, they go ahead and help right away.
In Oct of 1982, I was going to attend the Lisp conference in Pittsburgh. When I talked to him about the visit, he told me that he and Lakshmi are planning to drive to Washington DC right after the conference for a weekend visit of sightseeing. He told me I could join them for the ride if I want to. Without hesitation I accepted his offer and went with them to DC. The day we reached DC, we went to Pawagi's place to stay the night over. Pawagi was doing his PhD at Univ of Maryland at that time. Pawagi used to live in Hall 5 while doing his M.Tech in CS.
The next day we went and saw Congress, Washington Monument and Lincoln memorial etc. While at Lincoln memorial, I noticed the side of Nori I had not seen before. In Lincoln memorial, all around you will see Lincoln's famous speeches etc. We read all the writings on the wall and then Nori wanted to spend a few mts sitting down in silence. He then told me that the Lincoln Memorial is like a temple for him. I then understood how much Nori Sahb loved freedom and how much he revered Abraham Lincoln. Lakshmi is an Architect and wherever they go, the visit will always include seeing buildings designed by famous architects. In line with that, the DC visit included a drive by visit to the Dulles airport that was designed by a very famous architect (can't remember his name now). We returned the next day to Pittsburgh. After 1982, I have gone to DC many times. But to this day, the first trip I had with Kesav and Lakshmi is the most memorable one for me.
The car Nori had was a 1978 Renault Le Car (French made). It is a nice little 2 door hatch back with a sun roof. I liked it very much and I had an eye on the car. But I did not know at that time that I will buy his car the following year.
Talking about his car, I have to tell about a funny incident that happened when he visited me in Lexington, KY in 1983 to give the car. He came around 1pm and right away we decided to go for lunch. He asked me if pizza is ok and I said 'yes'. We went to Godfather Pizza place. We ordered a pizza with 3 toppings. Nori Sahb asked me if we could have Jalapeño as one of the toppings. I said 'ok'. I had no idea what Jalapeño was. I know one thing for sure that it is vegetarian since we ordered a veggie pizza. We started eating once the pizza came. Within minutes, my eyes started watering. Jalapeño is a very spicy pepper and I had no clue of that. Noticing my watery eyes, Nori Sahb felt bad about unknowingly ordering that topping. I told him then 'Nori Sahb, no worries. I have a glass full of water handy. Also, I can pick the Jalapeño pieces out and eat the rest of the pizza w/o any problem'.
These days whenever we order pizza with Jalapeño, it will be one half with that (as my wife likes Jalapeño) and the other half with what I want!
Kesav - the Person:
He was a caring, sharing, loving and kind person. Like him sharing his Tennis racket with Amrit, he shared with me his sleeping bag in March 1979 when I went on a hiking trip to Darjeeling/Phalut area. Though IITK hiking club had sleeping bags, his was a better one and he was willing to give it for my trip. More than material sharing, what was remarkable is that he would share with us the vast knowledge he had in many areas of CS. We did not have Google and internet those days to learn things ourselves, we had to go to the library and/or talk to people who are knowledgeable in an area. Kesav was a readily available resource for many of us.
He was always friendly with students, UG or PG never mattered to him. Similarly not just CS but anyone he comes across while involved in any activities like sports, jogging we used to do etc. There were times when I felt like he is one among us, the students! Of course, I always, always had utmost respect for him as a faculty, friend and a wonderful person I was fortunate to know.
We used to exchange New Year cards till mid 90's but slowly it faded away and eventually stopped. When we are students, we have considerable time outside of studies to do other things. Once married, the time available shrinks and after Children are born, it gets drastically reduced. My trips to India used to be once in 5 years for a long time. Every time we go, it is for 2 weeks and there is no time left for doing anything other than spending time with families there.
I had not met Kesav since the early 80's. Once retired in 2019, I got some of the time back to spend on meeting friends. That is how I was able to make the trip to IITK last year. During that visit to India, I had made plans to make a one day trip to Hyderabad to visit my wife's cousin as well as visit Nori Sahb. I was looking forward to the trip as I wanted to catch up with him on lot of things I missed over the years. Sometimes we make plans and God has some other plans for us! I was to take an early morning flight at 5am and at 2am I got a text msg from the airline that my flight is cancelled. There was not enough time left before my return back to US, so I could not reschedule to make the trip. I texted Nori Sahb about the flight cancellation and apologized for my inability to come. But I was happy that I was able to talk to him. Thanks to Prabhakar for providing me his contact.
I am one of those people that believes that true friendship is one where one can reconnect with a friend after a long gap of no communications and continue where we left last. Nori Sahb was one of those kind of friends.
Thanks everyone for reading my fond memories of Prof. Kesav Nori. Om Shanti.
Amit Bandopadhyay and N. Lakshmipathy (M.Tech, CSE, IIT Kanpur, 1979) – Kesav's first M.Tech students
We are still in shock after hearing about Kesav Nori's passing. He was a major influence on our lives as we were his first M. Tech students, at such a pivotal moment in our lives.
1978 was a magical year for us. That was the year Nori Saab agreed to become our Masters thesis advisor. Why he agreed to take on two green Master's students, who chose a topic that was not quite his focus area of Compilers and Programming Languages, seems unfathomable to us now.
We were in IIT Kanpur which put us close to the cutting edge of CS, and we were in awe of all our Professors. Along came Nori Saab, and suddenly everything became more accessible. He was friendly and approachable, and he welcomed everyone to share not only his knowledge but also his passions such as origami.
He folded us into his Gurukul and invited us to his apartment on many occasions. We remember the delicious food and dynamite hot avakai pickle.
We managed to graduate and eventually found our way to Ph.D. programs in the US. After we left Kanpur, we did connect with him a few times. Unfortunately, we did not keep in touch, as we would have liked. Now he is gone, we are sad, but this ennui is tempered by the joy that comes from remembering when our life paths intertwined forever so brief a moment in time.
Our condolences to his immediate family and his IITK family through these difficult days. May his soul rest in peace.
G. S. Visweswaran (Ph.D., EE, IIT Kanpur, 1979)
Everything said by all of you apart, sitting on the floor with leg stretched and with Asterix and Obelisk or Tin Tin in hand was one of my most favourite pastimes in IITK when Kesav was around. Apart from these comic books, he had an excellent collection of books in his library. A great guy, sad that he is no more. May his soul find peace.
G. Narsimhan (M.Tech, Ph.D., ChemE, IIT Kanpur, 1969-1979)
Sad to hear passing of Kesav Nori. He was my opening bat partner for the PG cricket team in 69. We won the tournament. He was a lot of fun and full of life.
Madhav Prabhu (M.Tech, CSE, IIT Kanpur, 1978)
Like many of us from IIT Kanpur, I am shocked and saddened to hear the news of Kesav Nori's demise.

I met Nori Saab (as we used to address him) in 1978 when he came to teach at IIT Kanpur. The course he taught us was an advanced course on Semantics of Programming Languages. Our small graduate class consisting of his first Masters students Lakshmipathy (LP) and Amit Bandopadhyay, others, and me, hung out often at his apartment ("pad") and accepted his generous invitations for dinner.
When I left Kanpur to pursue a PhD at Washington State, Nori stopped by in Pullman, as he and his wife Lakshmi drove through the country during his visiting professorship at Carnegie Mellon. Over the years, life took us along different paths and I kept in touch with him, but not regularly.
His professional accomplishments were admirable and he had a unique way of shining a light on technical problems. That light has been extinguished and now we are all sitting in the dark. What I remember most about Nori Saab was his intellectual curiosity and creative artistic genius. He was an expert in origami and started 3-D origami, which we fondly called Norigami. I believe he may have been the first to make a 3-D origami of Lord Ganesha.
He was like an older brother to many of us and we benefitted from his sage advice whether our problem was technical, administrative, or just plain frustration. He was a kind and caring human being and will be missed by his friends and family.
I wish his immediate family, his IIT Bombay family, his IIT Kanpur family, his TRDDC family, and his IIIT Hyderabad family the strength in these difficult days and hope that with time, peace will heal and console our hearts.
May God grant him a place in the heavens and ultimate succession from the cycle of births and deaths. May his soul rest in peace.
Hari V Sahasrabuddhe (PhD, EE, IIT Kanpur, 1968 and former faculty member of IIT Kanpur)
Kesav and I were together for many years. While I was at IIT Kanpur he came in, first as an M Tech student, and after a gap of a few years as a fellow member of faculty. He was friendly and generous to everyone around him, students and colleagues alike. I think he must have got most of us addicted to Asterix comics. Anyone who was interested could also learn origami from him, but I suspect that would be a somewhat smaller set.
On one occasion he was taking part in an origami exhibition (or may be he had organized it). He came over to our home with lots of readymade squares of paper, and we all sat down and learned to fold several figures. And we folded a number of realistic strawberries from red and green squares. They were to fill a fruit bowl which Kesav made.
I moved to Pune in 1984 and started a Department of Computer Science at the University. And lo and behold! Kesav was there to help. He has made a tremendous contribution to the growth of that department, while simultaneously building and leading a software research team at the Tata Research, Design and Development Centre where he worked. Whenever our department needed him – as an adviser, teacher, or supervisor for student projects – he never said no. And he spread the Asterix addiction there as much as in Kanpur. The set of comics he donated to the department library must be among the most widely read books on its shelves.
Kesav has influenced the people around him in so many very different ways that this collection of memories from his friends might appear like we are remembering not one but several different wonderful persons.
May God grant him eternal peace.
C. K. Mohan (BTech CSE IITK, 1983)
In the summer following high school, having obtained access to books on programming in a technical library, I attempted to learn FORTRAN, an exquisite tool intended to torture young minds. But the unfortunately oft-repeated analogy between a program and a recipe, i.e., a sequence of instructions, misled me, and I could not figure out how to solve non-trivial problems. The magic of programming involves much more than "sequences of instructions"—one has to jump around instructions with some method to the madness, one has to come up with the right instructions, one has to do this in such a way that the success of the programming effort can be gauged even without a computer. I needed a teacher to point the way, open the door, and hint at these revelations; that teacher was Prof. Kesav Nori.
Fortunate to be in the first batch of Computer Science students at IITK, I was taught by Prof. Nori in a single course he designed, which was our first programming course. This course has had a profound impact on many of my classmates, including one who was inspired to switch from his previously chosen engineering discipline to computer science. Prof. Nori taught us the beauty of structured programming, not as recipe-writing, but as an intellectual activity, a means to expressing a creative process.
To this day, I remember the thrill and excitement of writing and executing my first non-trivial programs in Pascal, in the course taught by Prof. Nori. Although the languages in which I like to program have changed over time (Julia is my current favorite), the principles of structured programming I learnt from Prof. Nori have stayed with me, and I still enjoy the process of creating programs with loops in them, and challenging my students to do the same. If asked to give an analogy that explains programming to non-technical folks, I would mention Bollywood song-writing: the writer has to build up the song from individual words and phrases used by other writers before him, adhering to basic rules of musical composition, reusing fragments of tunes and musical themes, building meaning into the song which makes sense in the context of imprecisely stated and possible silly requirements (e.g., a man and a woman running around trees in the rain), and hopefully creating something new and memorable, whose fragments may themselves reappear in other songs in later decades. I think Prof. Nori would have liked this analogy.
Prof. Nori was more than a teacher. He saw students as human beings whom he respected, appreciated, and cared for. In our first mid-term exam., one of my classmates expressed unhappiness because the exam. questions were very difficult; instead of shrugging his shoulders and failing the student, Prof. Nori took the criticism seriously and created a new makeup exam. that students could take to replace the previous one in which most students performed poorly. In other words, what students thought and said was very important to Prof. Nori.
I happened to be ill at the time of this makeup exam., so he allowed me take it in the Health Center, unsupervised. I worried when he didn't have my exam. collected at the end of the allotted time---had I been forgotten? Far from it! He came in person to visit me, and reassured me that he trusted my honesty and integrity; you can imagine how much this boosted my morale at the time. He cared for me although I was only one student in a large class. I was a person who mattered even to a highly respected professor. This was reinforced by my other teachers at IITK, and explains what was special about IITK education and why we hold our former teachers in very high regard, remaining bonded to them by affection and admiration.
Prof. Kesav Nori lives through us, as some of us attempt to continue propagating his intellectual style as well as his intensely human approach when working with students. We're glad to have known him, even if it has been for a very short period of time.
Preeti Malhotra and Vishv Malhotra (PhD, CSE, IIT Kanpur, 1981 and former faculty member of CSE, IIT Kanpur)
A Promise that I Have Not Kept
IITK replaced IBM 7044 with a new DEC 10 computer that could simultaneously service scores of users working on their monitors in the Computer Centre (CC). I think it was 1978. We also got a new faculty member from TIFR! He could write job scripts and assembly programs on this DEC machine as he was already trained at TIFR, Bombay. He knew how to use SOS, the text editor on DEC 10 essential for writing programs. However, he was famous for his expertise on the Compilers, Pascal, and his monogram on P Code.
You guess it, he was Professor Kesav Nori.
He was more a friend than a teacher. He taught us Program Semantics and loved regular grammars as a model for good clean programs. He will explain the idea incessantly. His influence helped us move from Fortran (and Cobol) to Pascal as our prime programming language. I learned to write code without any need to leave spaces at the start of a line for Fortran label! Indentation was an effort and Pascal was smart. He was obviously a way ahead of us.
Sometime in 1980, I became his neighbour in SBRA (Single-Bed Room Apartments), an accommodation zone for married students and faculty. I and Preeti got to know him better especially as we were on campus even during the summer vacation periods. And we shared many dinners eating Mangoes, Kharbojas, and Tarbooz. Soon he, with his wife Laxmi, left IITK to work with Professor Bill Wulf at the CMU.
The association continued after he returned to India and joined TRDCC, Pune. I and Harish Karnick spent a summer in his new lab in Pune. He had invited us to TRDCC to see encourage interaction between IITK and the TRDCC. These are the days when his son Anant was just a baby. We were also beneficiaries of Laxmi's weekly invitations. We had great times with the wonderful family.
There were many discussions about Kesav's new ambitions and goal of a Production Quality Compiler-Compiler (PQCC). Once again, he was thinking ahead; truthfully, a way ahead of my dreams and abilities as a new faculty at Kanpur. Hoped collaboration efforts remained modest. However, Sanjeev Aggarwal who did his PhD on Compilers, joined him a few years later and they had a very fruitful engagement through CHILL compiler project.
A few decades rolled on.
I was on a visiting appointment at IIT (BHU) in 2016 and Professor Nori was travelling from IIIT, Allahabad to his home in Hyderabad via Banares. We met and enjoyed the old wonders. He was keen to visit Sankat Mochan temple and Vishwanath temple before flying back to Hyderabad. Time was short but he did the prayers. He also gave a talk to the IIT (BHU) faculty. He was full of energy, enthusiasm, and determination to venture into the new directions.
Nori Saab rang me before the wedding of Sanjeev's daughter, Anupama. It was in sometimes in 2019. This wedding was an event that he could not have missed. But the person on the phone surprised me. He said that he will miss the wedding due to his health. I did get photos from his daughter, Gauri's wedding.
I rang him after the wedding to say how the wedding went. It required many attempts. His health had made it difficult for him to attend to the phone calls. An opportunity to meet him arrived in early 2020 again by way of a wedding.
I and Preeti were travelling to Hyderabad for the wedding of Professor Sangal's daughter. I tried calling him many times with little success. I asked TV Prabhakar for his wife Laxmi's phone. Luckily, I could get Nori Saab soon after. Rendezvous was set at the wedding venue in IIITH where professor meets his students regularly. As we waited, he did not come to the wedding. He was unsure about the venue. I could not persuade him to come to the venue. I, Preeti and Professor Gautam Barua went to see him in his office. He was physically very dependent on help. I had not expected an energetic and active person, who could negotiate multiple locations in Banares before flying home, to be so dependent just a few years later. But his radiant, tantalizingly happy and welcoming smile was there to greet us.
With some coaxing and insistence from us, he and Laxmi joined the wedding lunch at IIIT Guest house. And we were invited to his house for lunch the following day before we fly back to Jaipur.
It was wonderful and luxurious lunch. Preeti was meeting Laxmi ji for the first time. We spent many hours even as Kesav was tiring. I could understand why it was so difficult to call him on the phone; phone was managed through his help and often calls would be missed if he is unable to attend them due to his other routines. His health was declining.
Later in the afternoon, I and Preeti said bye to Noris as we left for the airport. We promised to visit them again. A promise to Kesav that I have failed to keep.
Sriram Sankar (Prof. Sankar's son)
https://www.linkedin.com/pulse/we-lost-legend-saturday-sriram-sankar​
Kiran Deshpande (IIT Bombay)
https://www.iitbombay.org/page/obituaries​
YouTube video: Memorial service by IIIT Hyderabad.